Officers
Bruce Pollock, President
Steve Lieb, Secretary
Andrew Worthington, Treasurer
Julian Antebi, Vice President, Conservation
Avram Schlesinger, Membership Chair
Jessica Steinberg Albin and Janice Robinson, Chairs, Education​
Directors
(through 2023)
Julian Antebi
Stephen Lieb
Avram Schlesinger
Andrew Worthington
Directors
(through 2024)
David Berman
Kelly E. Buchta
Bud Bynack
Bert Darrow
Bruce Pollock
Directors
(through 2025)
Jessica Steinberg Albin
Charles Flickinger
Hyun Kounne              Janice Robinson  Catherine "Kitty" Stanton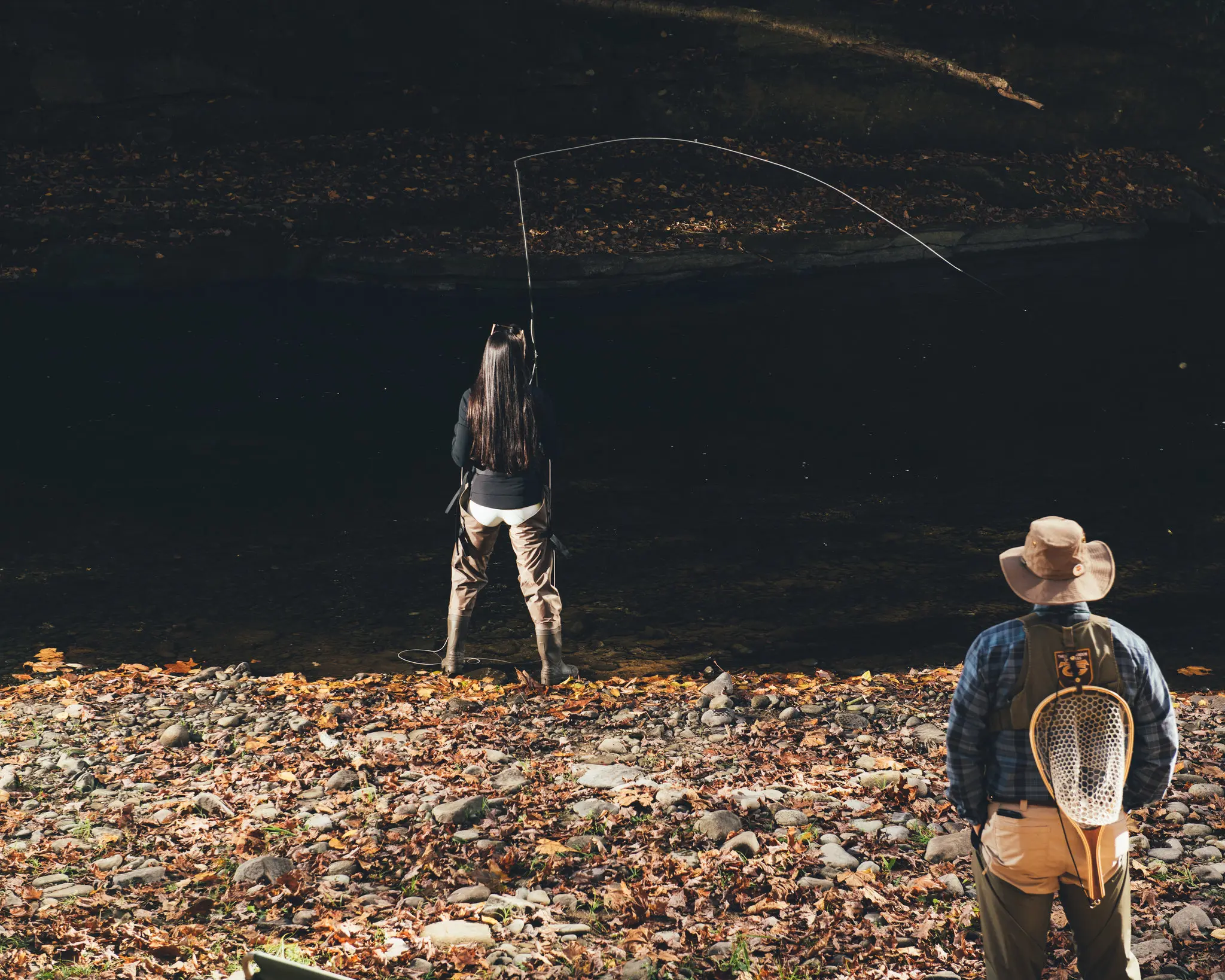 Bruce Pollock doing what he does best on the rivers, teaching people to not only cast and fish but respect the streams TGF cares for.



Bert Darrow past president for eleven years and was a director for years before this. He has spearheaded conservation efforts throughout the tristate region. Under his leadership, TGF recently has developed new culverts on Horse Brook and Horton Brook in the Catskills, restarted the water gauge on the Beaverkill, and helped preserve and improve rivers in New Jersey, Connecticut, and New York. Bert also has provided expert testimony and other support in an ongoing nineteen-year case for the Esopus Creek against the City of New York.​
Outside of TGF, Bert has been instrumental in river and environmental conservation, both personally and professionally, for forty years. He has led his local chapter of Trout Unlimited, promoting river conservation, gaining a permanent position on the chapter's board of directors, and earning the Catskill Mountains Chapter Trout Conservation Award and the New York State Council of Trout Unlimited Individual Conservation Award.​
As a fly-fishing guide and instructor, Bert has kept a careful eye on our rivers since 1978. He has been sought out by many organizations for his knowledge and opinions-the Friends of the Upper Delaware River (FUDR), Trout Unlimited (TU), the Natural Resources Defense Council (NRDC), Catskill Mountain Keeper, Riverkeeper, and Earth Justice, to list a few. It is fair to say that Bert has assisted in many river conservation plans in our region.​
In addition to his work in conservation, Bert served on the board of the Catskill Fly Fishing Center and Museum as president and as a director. He is the author of Bert Darrow's Practical Fly Fishing and has been a casting and fly-fishing instructor since 1978. Many people have fished with Bert or benefitted from his generosity.